Looking for a new place to lay your head can be a challenge. With the many options that are available, choosing which homes are the best fit for you is a huge decision. When making this decision, it is important to consider your lifestyle; are you more of a homebody or do you enjoy going out? Maybe you love spending the afternoon outside doing yard work, or you would prefer to not have that responsibility at all.  
When it comes to choosing your next home, the most important thing is that you should love where you live. The saying "home sweet home" exists for a reason! Let's take a look at the comprehensive review comparing what it is like living in each type of home.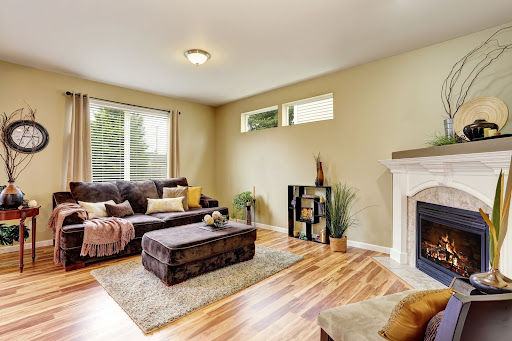 The Features of Houses
Both outside and inside, houses are unique as they can come in many different architectural styles, layouts, and sizes. They are typically standalone structures, and provide access to areas beyond their square footage, such as attics, basements, or garages. You are likely to have outdoor space, which is yours to maintain throughout the seasons. Unlike other kinds of accommodations, utilities are spaced out over different bills instead of paid in one lump sum like rent. This can cover hydro, water, heat, mortgage, insurance, for example. You are unlikely to have any amenities other than the ones on your own property, and you will need to maintain the upkeep of your house, which can be a lot of responsibility but well worth the effort.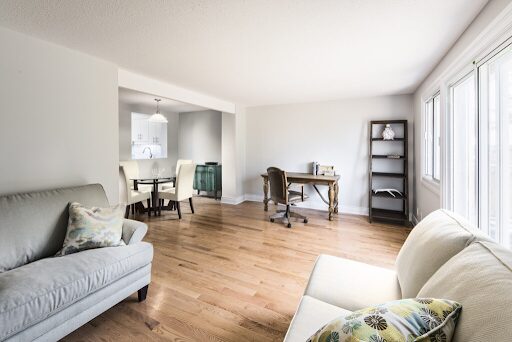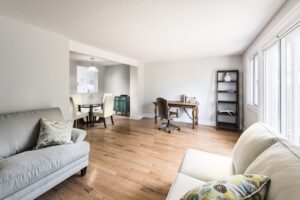 Characteristics of Townhouses
Houses and townhouses are both freestanding structures. However, the latter is likely to be attached to their neighbours by at least one wall. This makes their layouts a bit more standard, usually with multiple rooms laid out over two or three floors. Bills are usually spread out and are not included in rent, but these costs are usually reduced due to the townhouse setting. You are likely to still have a front and back yard that will require minimal maintenance, and you might even pay into HOA fees, which cover the cost of landscaping and shovelling so you won't have to lift a finger but can still enjoy the outdoors. Tenants typically have access to amenities such as fitness facilities, playgrounds, and pools, depending on their location.
Details of Apartment Living
Structurally, apartments are designed as a group of separate homes on multiple levels. Their layouts can range from studios to three or four-bedroom suites, which are all usually contained on one floor. Apartment living comes with shared common spaces, like hallways and elevators. In addition, as apartments are architecturally one building, there are usually built-in amenities such as a secured garage, lounge areas, and extra storage space that are only accessible to residents. This kind of accommodation is extremely low maintenance as there is no responsibility on the residents to maintain the landscaping around the building. Bills are usually combined into the rent, such as water, heat, and hydro, although you may need to pay separately for them depending on the arrangement that you have with your landlord. This is a desirable option for many who find fewer payments easier to manage, as well as those who seek a healthy and active lifestyle in a highly convenient urban location.
How Do I Decide Which Space is Right for Me?
With so many living options available to you, it can feel overwhelming to decide which one is best for you. Consider your monthly budget, whether your family is growing or downsizing, and how much work you are willing to put into where you live. Of course, you should think about where you would like to call home, and we can help with that here at Accora Village! Our leasing team is always available to help you find a home that best suits your lifestyle needs and budget. 
At Accora Village, we embrace families of all kinds with our spacious townhouse and apartment options. We are confident we can help you find a home that suits your needs, wants, and budget. Feel free to contact us to learn more!