POWER OUTAGE INFORMATION:
Residents requiring power can visit the Accora Centre, located at 98 Woodridge Crescent. If you require assistance accessing or exiting your home, please contact Security at 613-366-5020. For updates on the power restoration, please visit the
hydroottawa.com
.
FAMILY DAY HOLIDAY HOURS
Leasing Office
 Closed
Accora Recreation Centre: 
10:00 a.m. to 6:00 p.m. 
Service and Maintenance Requests: 
Responding to emergency calls only
*Due to possible high winds on Nov. 26, the fireworks show has been moved to Nov. 27
The Accora Village App, formerly the RENTCafé resident portal enables you to access a full suite of services and information while on the go or from the comfort of your home.
The Accora Village App allows you to pay rent, monitor your account, submit and receive documentation, create and monitor the progress of maintenance requests, contact our Resident Experience staff, book recreation amenities, receive resident communications and so much more.
Already a member? Log in here.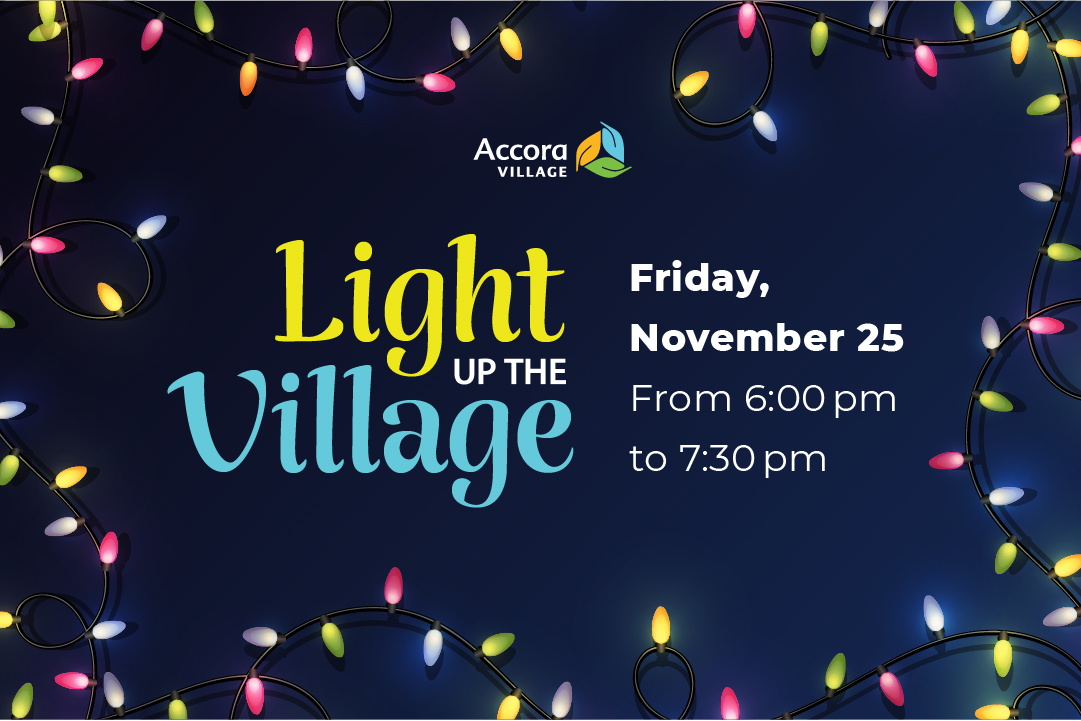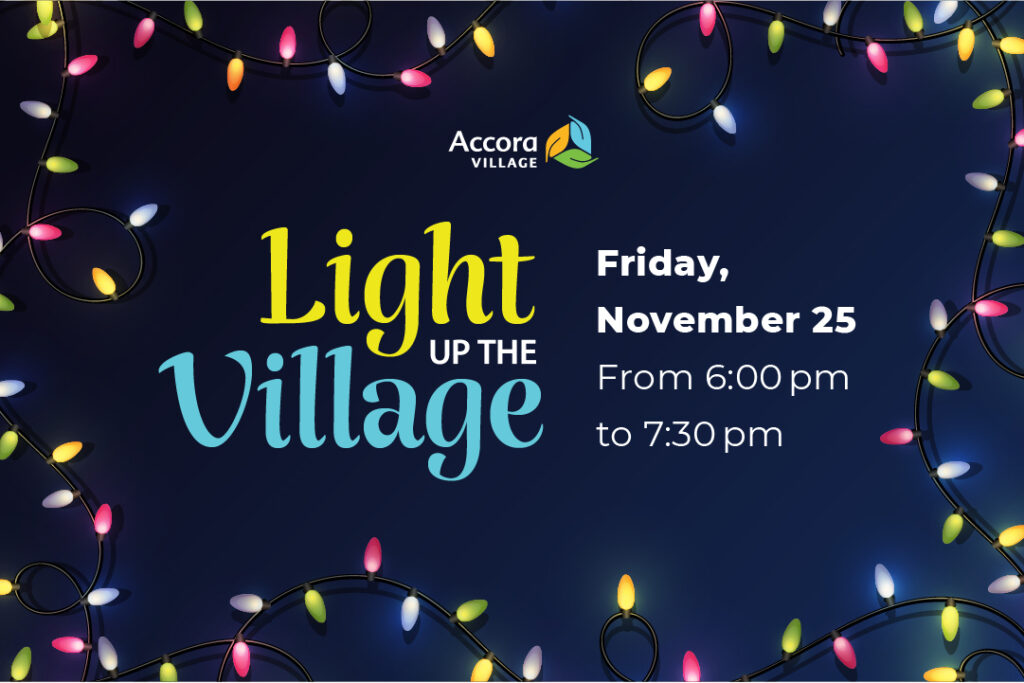 Join us at the Accora Centre for our annual light up the village event on Friday, November 25 from 6:00 – 7:30 p.m.