Picture this: You're surrounded by stacks of boxes, frantically searching for your toothbrush while the moving truck pulls up, ready to whisk your items to your new home. Relocating can be an exhilarating adventure filled with anticipation and new beginnings. However, if you've ever experienced the chaos and stress of a disorganized move, you know that this excitement can quickly turn into a whirlwind of anxiety — we've all been there! Whether you're beginning your journey or are knee-deep in the process, we put together the ultimate checklist for a stress-free moving experience.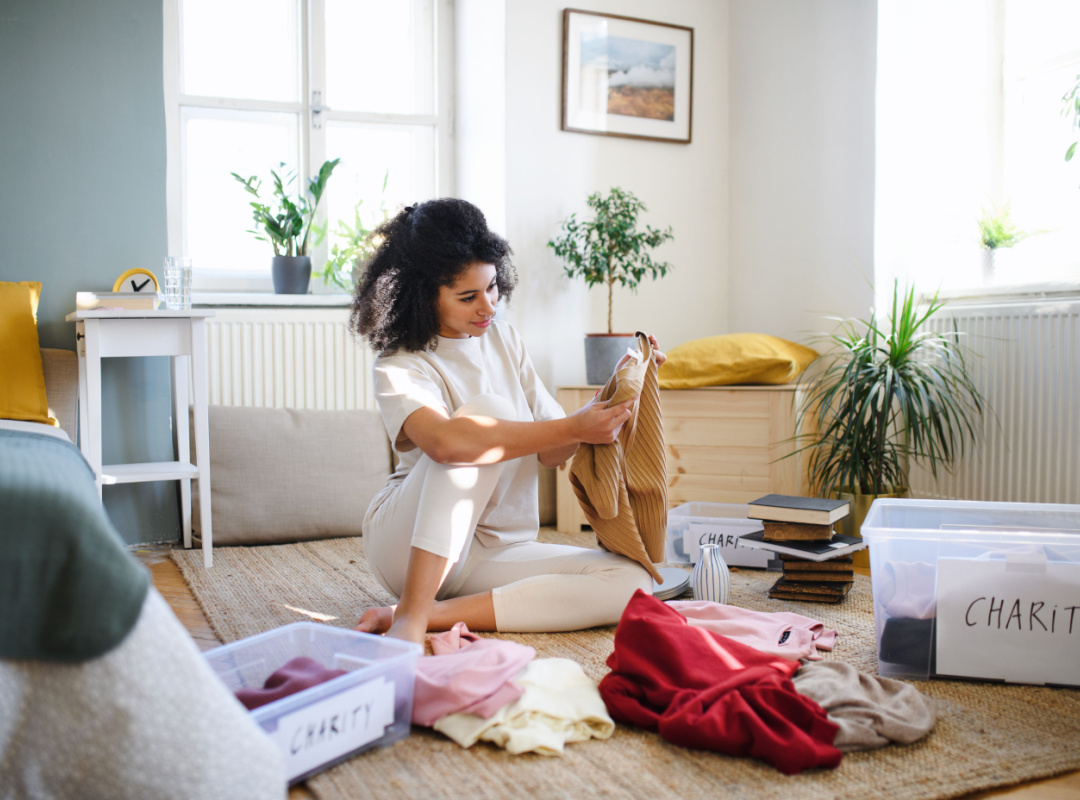 Preparing for the Move
The secret to a low-stress move lies in proper planning. Start by creating a timeline for your move, taking into account critical dates like the official move-out and move-in days. Once your timeline is set:
Decide on the method of moving:

Will you hire a moving company or do it yourself?
Declutter and organize.

Use this transition as an opportunity to sort through your possessions, donating or disposing of items you no longer need.
Gather your supplies.

Essential supplies for a move include boxes, protective materials like bubble wrap or cloths, packing tape, labels, and markers.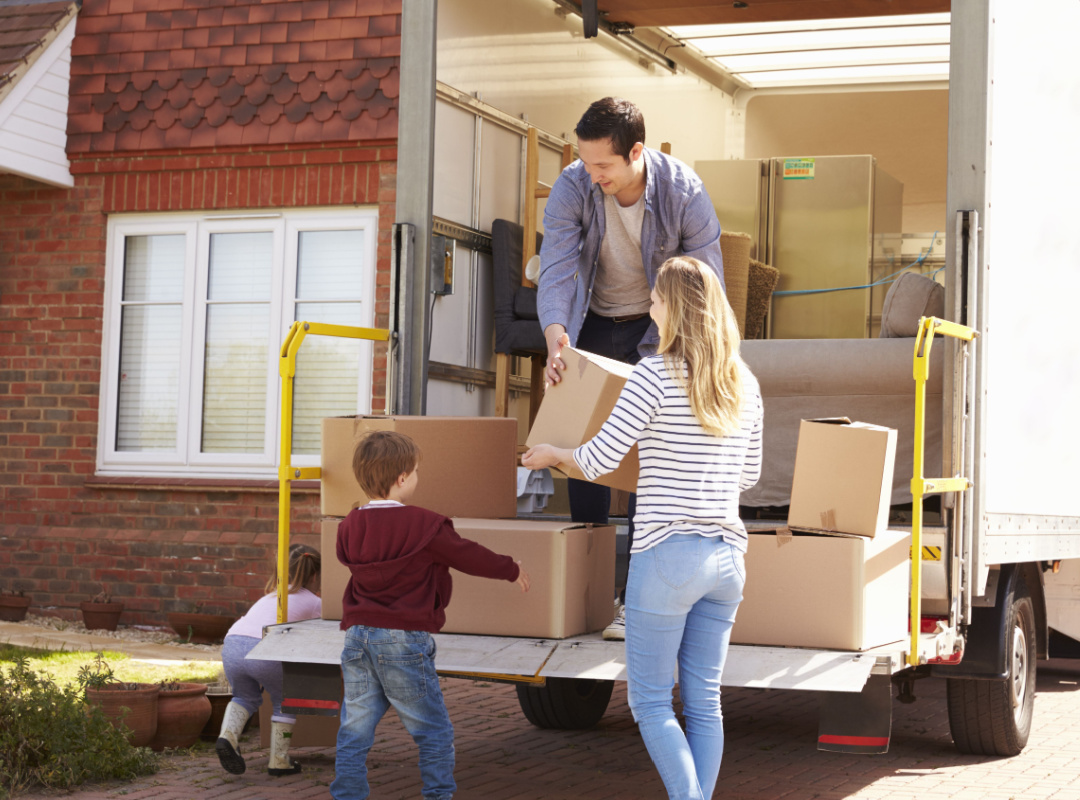 Managing Logistics
Once you've tackled initial preparation, it's time to dive into logistical details. This includes all the coordination and administrative tasks required to ensure a smooth transition to your new home.
Childcare and Pet Sitting
Moving can be hectic, and having little ones or furry friends around on the official move day might cause distractions. Consider arranging childcare or pet sitting.
Booking Movers or Rental Trucks
If you've opted for a moving company or rental truck, booking their services well in advance is essential. This secures a spot for you ahead of time, avoiding the stress of scrambling to find availability, especially during peak moving seasons.
Change of Address
Notify the post office of your upcoming move to avoid complications and disruptions. Fill out a mail forwarding form to redirect your mail to your new address for a set period, usually six months to a year.
Additionally, update your address with important institutions like your:
Bank

Insurance providers

Subscriptions

Driver's license
Transfer or Set Up Utilities
Contact your current utility providers, like electricity, gas, water, and internet, to inform them of your plans and arrange for a service end date. Some providers may also allow you to transfer your existing plan to your new address. If not, reach out to other companies at your new location to schedule the setup ahead of time.
Getting Insured
While managing the logistics of your move, don't forget to prioritize the safety and security of your new place. Tenant insurance, for example, provides coverage for your personal belongings and liability protection when you're renting.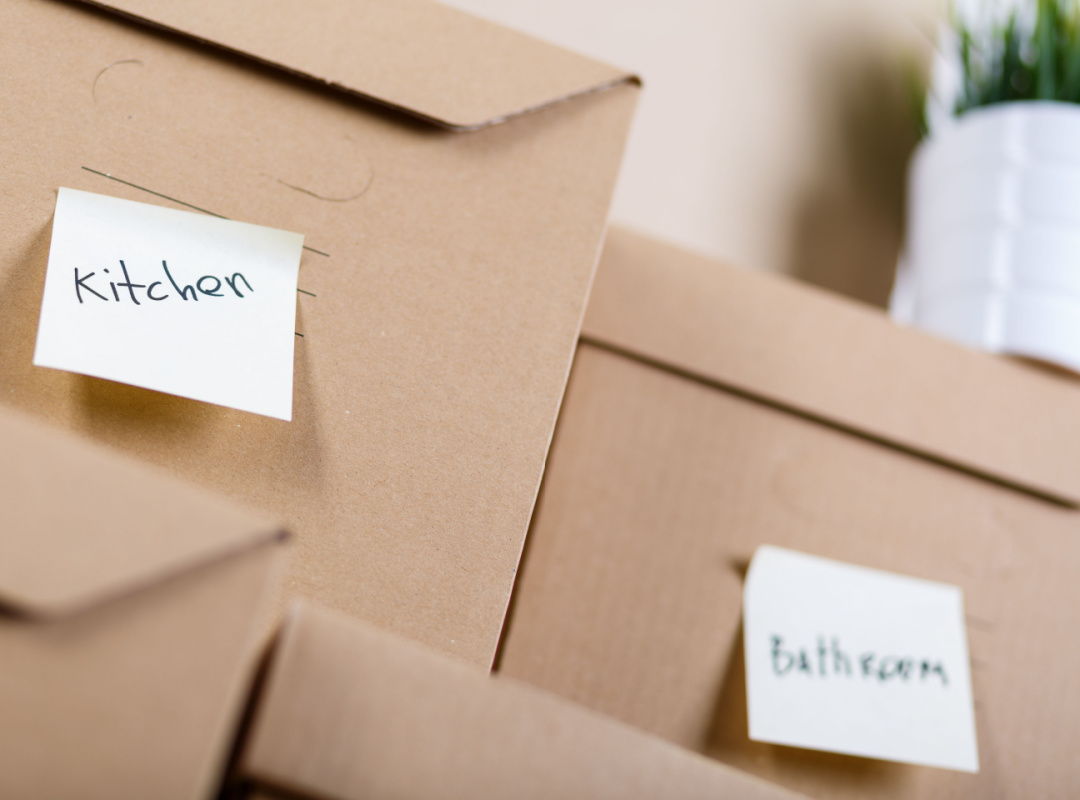 Packing and Moving
To pack efficiently, consider these tips:
Start with non-essentials. These could be things like off-season clothing, decorative items, or books.

Pack room by room

Use colour-coded labels to help you identify the contents of boxes faster. Consider sorting each room by colour to make unpacking easier.

Ensure fragile items are clearly labelled. Pack them with bubble wrap, newspaper, or blankets for added cushioning.

Keep important documents and valuables separate and secure.
On the official move day:
Pack an essentials bag with all the necessities you'll need for the first day in your new home. This ensures that items like toiletries, a change of clothes, medications, and chargers are accessible at all times.

Keep a toolbox on hand for quick repairs or furniture assemblies.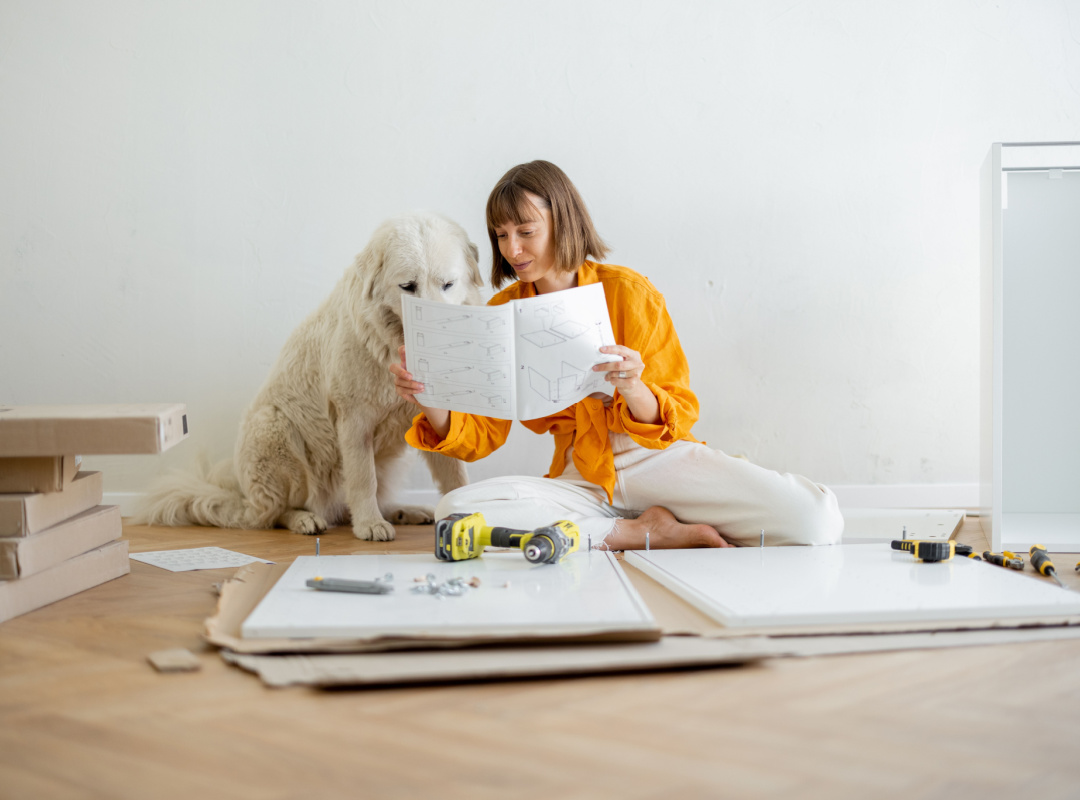 Unpacking and Settling In
Now that you've arrived at your new home, it's time to get settled. Here are some things to keep in mind as you go through your move-in checklist:
Unpack strategically:

Begin with the essentials, such as kitchen items and bathroom supplies. Using the colour-coded label system mentioned above can make identifying the right boxes much easier.

Take it easy:

Moving and settling in can be a tiring process, so don't try to do everything at once. Take plenty of breaks, stay hydrated, and eat good fuel food.

Furniture and appliance assembly:

Prioritize furniture and appliance assembly at the top of your moving to-do list. For example, setting up your bed as soon as possible ensures you have a comfortable resting spot during this process.

Home organization:

Take the time to set up functional layouts and

storage solutions

in your new home. Starting with a well-organized space can help you maintain a clutter-free home.
Ease into Your New Chapter
Congratulations on your next big step in life! If you made it to the end of our moving-out checklist, it means you're unpacking, settling in, and ready to take in your new surroundings. If you're still in the beginning stages of the moving process, keep in mind that, at the end of the day, planning and organization are the secret ingredients to a stress-free move. 
Still in search of your perfect home? Browse our apartments and townhomes at Accora Village. We make moving easy with spaces that can accommodate your needs at any stage of life. Whether you're growing your family or wanting to downsize, we have everything from studio apartments to four-bedroom garden homes. Your new beginning awaits, ready to embrace you with open arms!