Functional storage is an essential component of any home space. But, it can be challenging to find eye-catching solutions that don't compromise practicality. With spring upon us, it's time to tidy up, say goodbye to boring shelves and boxes, and say hello to a world of creative and stylish organization! Whether you're a seasoned organizer or are simply looking for fresh ways to declutter, here are our top functional storage ideas that don't sacrifice your unique personality.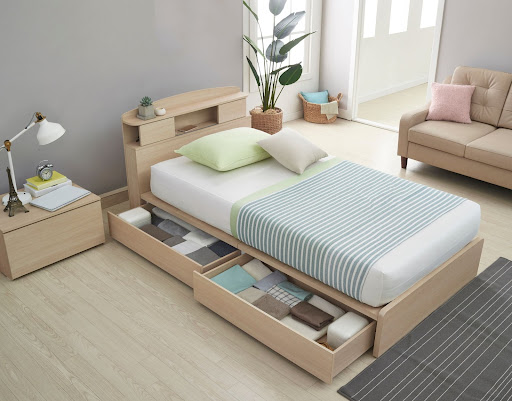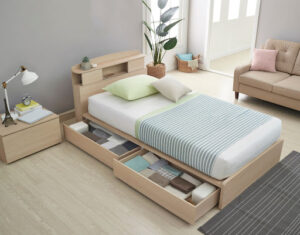 For the Minimalist
When it comes to functional minimalist storage ideas, the name of the game is simple and streamlined solutions that can blend seamlessly into your space. Here are some ideas:
Wall-Mounted Cabinets 
These nifty solutions keep clutter off the floor while maintaining a minimalist aesthetic. Whether you need to stash books, office supplies, or just some extra towels, wall-mounted cabinets are perfect for those looking for simplicity. 
Hidden Storage
Hidden compartments are the holy grail if you want even more covert organization solutions.  From cleverly disguised drawers to secret shelves, hidden storage can be in all sorts of unexpected places. Try under-the-bed boxes or sleek storage ottomans to keep everyday items out of sight but easily accessible.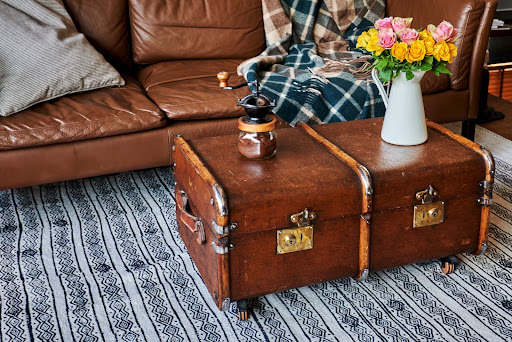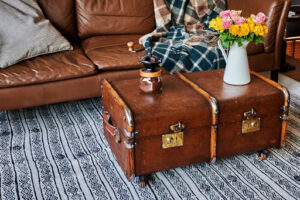 For the Maximalist
If you're a maximalist, you love to make a statement with your style. Luckily, many functional storage ideas can keep up with your bold and vibrant vibe: 
Statement Shelving
If you love to collect books, trinkets, and other interesting odds and ends, why not display them in a way that's just as eye-catching as they are? Statement shelving is the perfect way to show off your unique style while keeping your space organized. Choose options with exciting shapes, colours, and textures to create a focal point in the room. Alternatively, mix and match shelves of different sizes and designs to create an eclectic display.
Decorative Trunks
These pieces can offer a practical way to organize while doubling as decor. Decorative trunks are versatile options that can store everything from extra blankets and linens to books and magazines. Look for styles with bold colours or patterns, or add your own personal touch by painting them. Either way, this storage idea can add a touch of vintage charm to any space!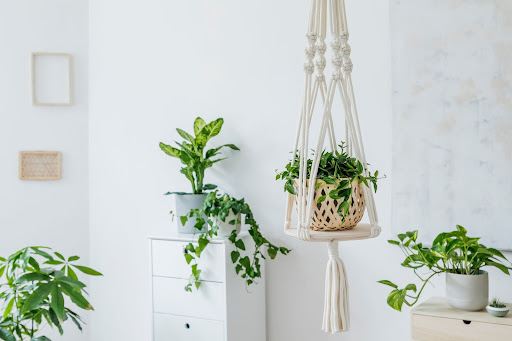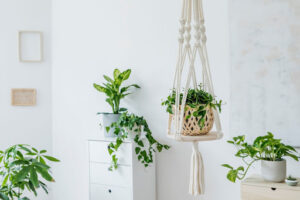 For the Plant Enthusiast
Plant enthusiasts love to bring the beauty of nature indoors. But sometimes, all those plant pots can start to take over your space. Here are some ways to keep your greenery healthy and thriving while also displaying them in ways that add functionality and a unique aesthetic to your place:
Vertical Planters
These organization-saving wonders are perfect for those with limited floor space. You can hang vertical planters from the ceiling or mount them to your wall to add lush and lively touches. They come in various materials and designs, and some even have built-in shelves or pockets that you can use to store small items like keys or jewelry.
Plant Stands with Storage
Plant stands are functional pieces that allow you to display your plants while also keeping your gardening tools and accessories close at hand. Choose stands with built-in shelves or drawers to really maximize your storage options.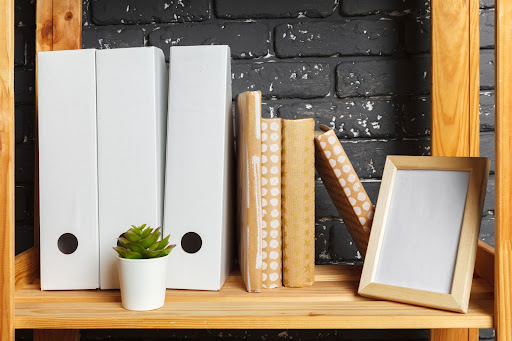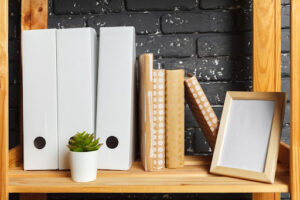 For the Busy Bee
If you're a busy bee, organization solutions must be efficient and effective, with everything in its place for quick and easy access to keep up with your fast-paced lifestyle. Here are some functional storage ideas to help you get started:
Floating Shelves
These simple yet effective shelves are an excellent way to maximize wall space while keeping the room organized and uncluttered. They're easy to install and provide a convenient place to keep all the essentials you need to grab and go. Consider strategically placing them near your front door or around your home office.
Command Centers
This multifunctional storage solution provides a designated area for organizing schedules, calendars, and other important information. A well-designed command center can help you keep track of appointments and to-do lists. Use a chalkboard or dry-erase board to jot down reminders and notes, and add hanging folders or storage bins to keep papers and other items in order. Place this unit in a high-traffic area, such as the kitchen or hallway, for easy access.
Spring Cleaning and Decluttering at Accora Village
Storage doesn't have to be boring or utilitarian. With a little creativity, you can find functional storage ideas to add to the overall aesthetic of your apartment or townhome, no matter your personality and style. If you're looking for a new place to try these organization solutions, reach out to us at Accora Village so we can help you find the perfect space for your unique needs!
Spring is here, and our Cleanup the Village initiative, running to the end of May, encourages our residents to tidy up indoors and outdoors. Four pick-up days are available to help you remove any large items that no longer serve your style. Join us this season in cleaning and de-cluttering the spaces we call home!