Valentine's Day is just around the corner, and what better way to celebrate love than enjoying a delicious meal with someone special? If you're looking for restaurants in the neighbourhood where you can dine in or take out, our top picks near Accora Village offer both options. From trendy bistros to intimate dining experiences, there's something for everyone at every price point to enjoy! So, grab your loved one and get ready to indulge in some of the most delectable dishes in the area.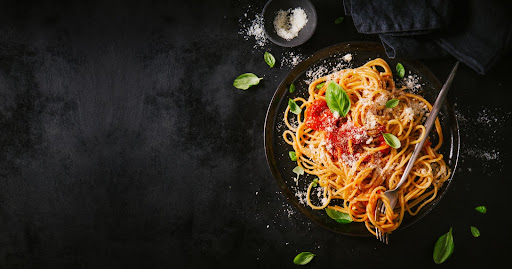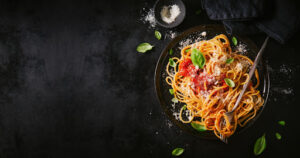 Biagio's Kitchen + Catering
1394 Richmond Road, 613-828-0770

$$ to $$$ (most entrées range from $20 to $30)
Biagio's Kitchen + Catering is the place to be if you're looking for a quality meal with a bit of fun. Just a quick seven-minute drive from Accora Village into the Britannia Heights neighbourhood, this Italian restaurant serves all the classics, from pasta and pizza to entrées like veal, salmon, and chicken. 
You can do takeout or purchase their ready-made frozen meals — excellent for a low-prep, quiet day at your apartment or townhome.
Biagio's also partners with Yuk Yuk's Ottawa so you can partake in some laughs at their comedy club before or after your meal. It's the ultimate Valentine's night out experience!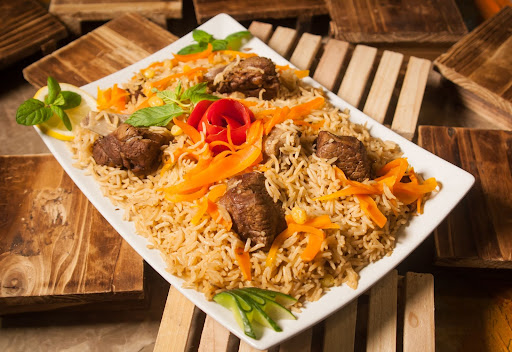 Mezbaan
3098 Carling Ave Unit 8, 613-854-3500

$ (most entrées below $20)
Fazel Dashti, chef and owner of Mezbaan, started a modest life in Canada, eventually working his way to opening many successful Afghan restaurants in Ottawa and Toronto. Mezbaan is no exception. Located just a five-minute drive from Accora Village, this establishment offers a casual, intimate dining experience surrounded by a modern interior, perfect for you and your special someone. There's something everyone can enjoy with traditional halal options, like kebabs, wraps, and rice.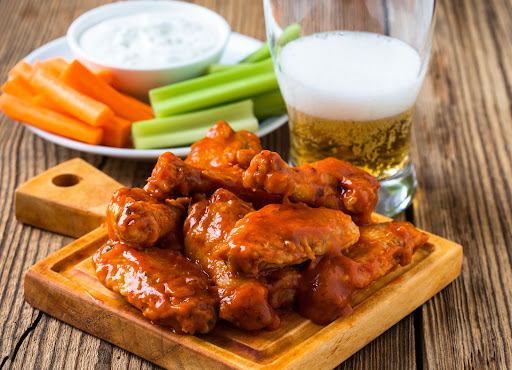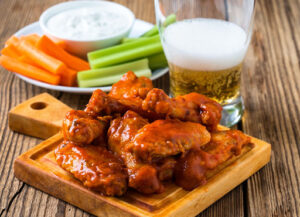 Big Rig Kitchen & Brewery
2750 Iris St, 613-688-3336

$$ (most entrées between $20 and $25)
For all lovers of comfort and casual, Big Rig Kitchen & Brewery offers beer pairings with timeless classic Canadian comfort food, like poutine, mac n' cheese, burgers, and chicken wings — and it's just a seven-minute drive away.
If you and your date are also craft beer connoisseurs, you're in luck! Big Rig is the largest craft brewery in Ottawa, seeking to reinvent classic styles and curate emerging flavours. Tours are available for the quintessential pre- or post-dinner activity.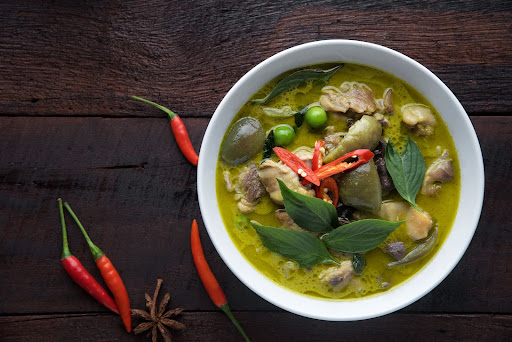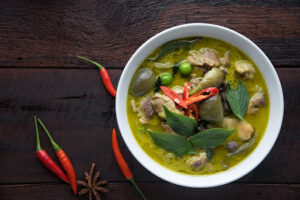 Sukhothai Restaurant
2134 Robertson Road, 613-829-1010

$$ (most entrées between $20 and $25)
Just a ten-minute drive from Accora Village, Sukhothai Restaurant is the ideal intimate fine dining experience. The atmosphere is as exquisite as the food, boasting elegant white tablecloths, red accents, vibrant plants, and beautiful Thai decor.
Serving an extensive menu of authentic Thai dishes, you can find everything from hot and sour soups, Yum salads, meat and seafood entrées, curries, and noodles. You can also choose your spice levels for the best combination of flavours.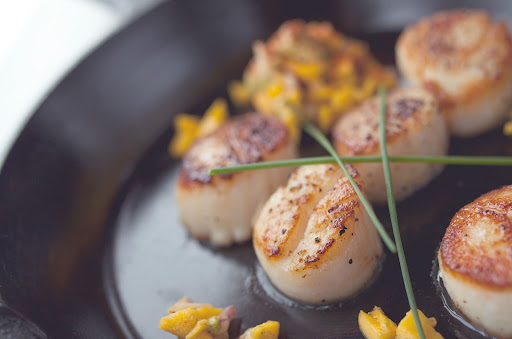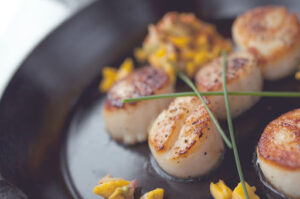 Gezellig
337 Richmond Road, 613-680-9086

$$$ (most entrées above $30)
No matter what time of day you want to celebrate, Gezellig offers brunch, lunch, and dinner. This stylish bistro is housed in a converted 1950s bank right in the heart of Westboro Village, just a 15-minute drive away. 
Gezellig has all the delights: French toast and eggs benedict for brunch, sandwiches and burgers for lunch, and delicious dinner entrées like beef short rib, seared scallops, and cod. It also has excellent wine and cocktail options to pair with your meal.
The atmosphere is open and airy, with two levels and tall floor-to-ceiling windows for maximum natural light. It's the perfect balance of sleekness and luxury for your special date.
Celebrating Everyone!
At Accora Village, we love celebrating love. Whether you want to have a night out or stay in the comfort of your townhome or apartment, we hope our list of restaurants in the neighbourhood helps create a memorable day. For more Valentine's Day fun, check out some of the best winter date ideas around the area, including the Light up the Trail with Love community night ski along the Britannia Winter trail.