Autumn is in full swing and we can't help but admire the beautiful changing leaves and appreciate the crisp fall air.
Bike Trails
Did you know that Accora Village backs on to the Trans Canada Trail? Right now is the perfect time of year to go check out the beautiful Autumn colours right in your own backyard.
Click here to view a map of the trail system.
Click here for fall colour information.
Fun Fact: The Trans Canada Trail stretches all the way across Canada from the Atlantic to the Pacific and even to the Arctic oceans.
At-Home Workout
The Accora Centre remains closed at this time as per City of Ottawa COVID-19 guidelines. Below is an equipment-free workout from our Fitness Coordinator, Shane, that you can do from the comfort of your own home.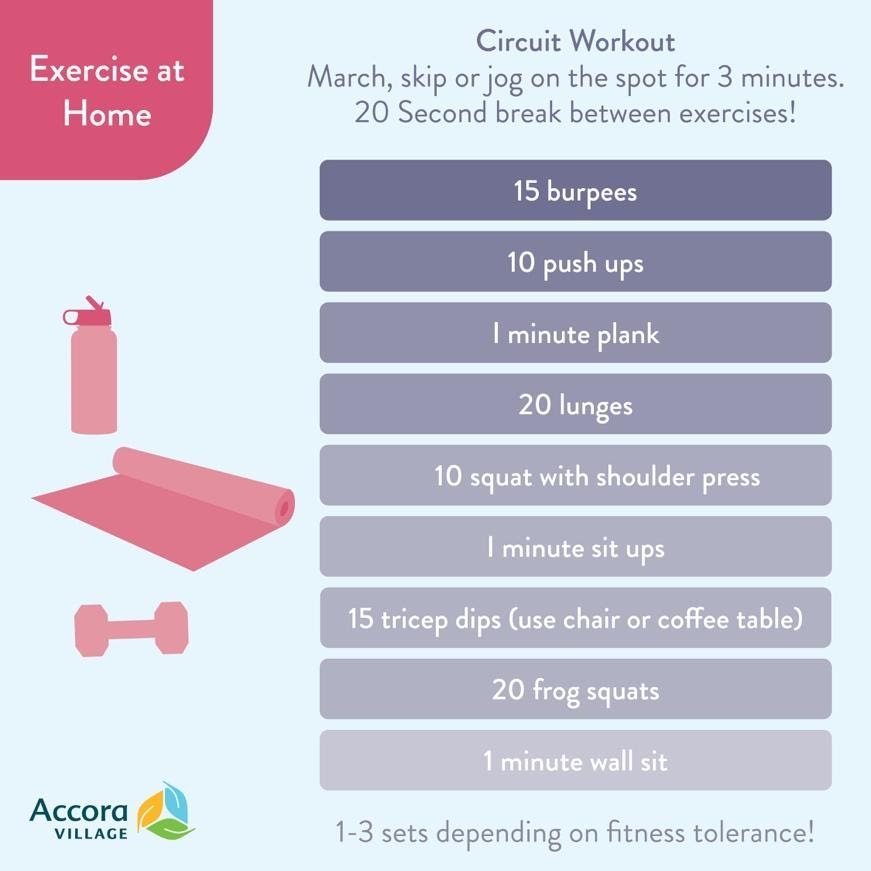 Recipe of the Month
Fall and pumpkin goes hand-in-hand! Check out this healthy pumpkin oat cookie recipe (pssstt…we think this one would be a great recipe to make before cozying up for your favourite Halloween movie).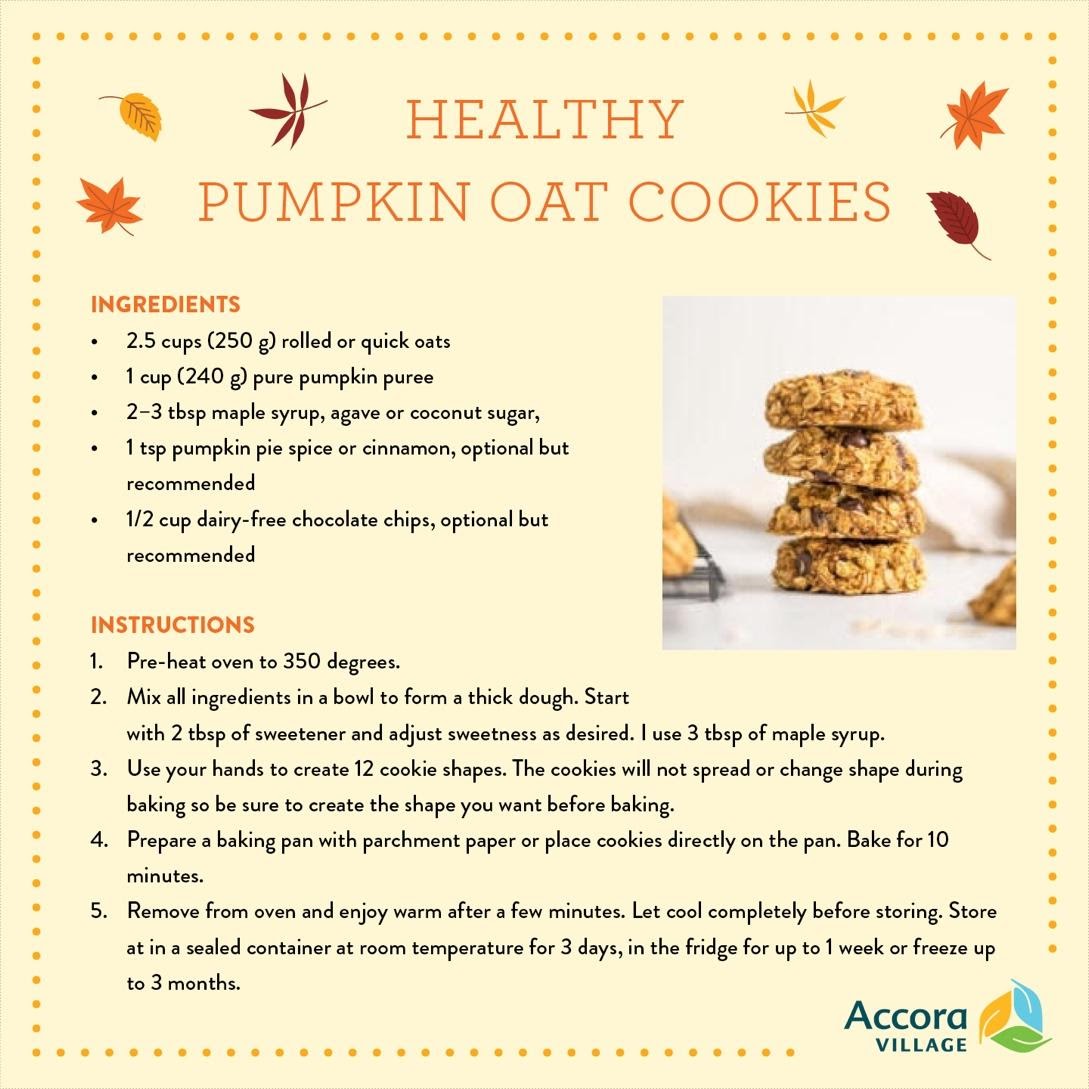 Change in Hours of Operation
As per the City of Ottawa's most recent COVID-19 guidelines, the Accora Centre, including the pool, will be closed until further notice. We look forward to welcoming you back when it is safe to do so. To reach our Recreation team, please email us at play@accoravillage.com.
Our Resident Services office remains closed at this time, but essential service requests can be submitted by phone at (613) 366-5020 or by email at maintenance@accoravillage.com.
The leasing office remains open by appointment only. For leasing related needs, please email us at leasing@accoravillage.com.
Should you have any Recreation questions or concerns, please contact us at play@accoravillage.com or (613) 366-5020 and press the prompt for Recreation.
We look forward to seeing you around the community soon. Thank you for continuing to make Accora Village a wonderful place to live.
Your Accora Village Recreation Team