Home gyms used to be thought of as dedicated rooms filled to the brim with bulky exercise equipment. Many preferred to go to a recreational facility, likely because of the space it provided. However, the pandemic has shown those seeking an active lifestyle that the gym doesn't always have to be the place to go. Why not have choices? Accessible and affordable equipment has made it easier for people looking to keep fit at home, especially those willing to get creative with their space. If you are still working from home, or want to stay motivated with daily workouts, here are some things to consider: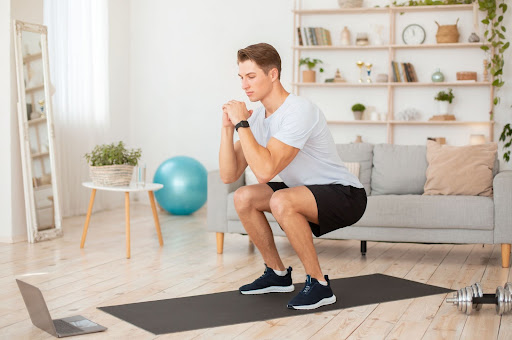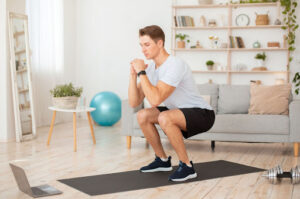 Decide on Floor Space
As an apartment dweller, you probably don't have ample amounts of square footage. So, start by measuring the area you are willing to dedicate to workout equipment before buying anything. Keep in mind that stationary and adjustable items are available based on the kinds of activities you like. This is also the time to decide how much effort you plan to put into your at-home workouts. Less space might be easier to start with if you are a beginner. For example, if you plan to use your living room for yoga, your coffee table can be moved, and the mat you use can easily be put away.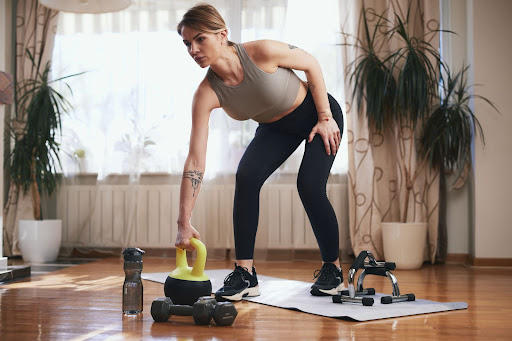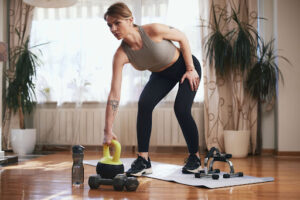 Pick Home Gym Essentials
When it's finally time to shop around, choose items that can be used for different workouts, and don't grab everything at once as you'll otherwise feel overwhelmed! Ankle weights, kettlebells, a yoga mat, and resistance bands are useful in various ways when it comes to moving your body. Take advantage of your doorway space and install a pull-up bar or hanging resistance straps. If you already own a bicycle, invest in a training stand. That way, you can ride all months of the year and don't have to worry about where to store two different bikes.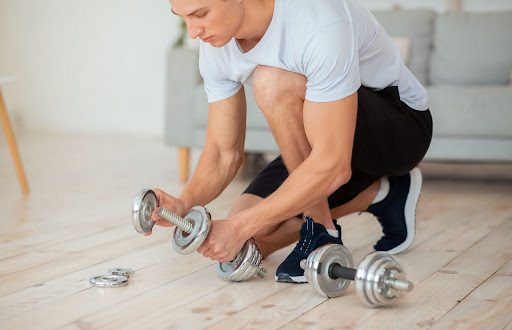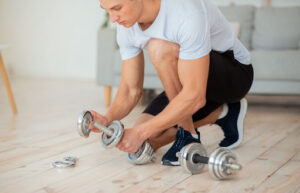 Use Adjustable Equipment
Certain apartments don't have the space to dedicate to a full-time workout area. Luckily, plenty of pieces of equipment on the market can collapse and fold for easy storage. Compact treadmills are a great example. They can fold down to a fraction of the size and could slide right under your bed. Other items, like a collapsible FID bench, adjustable dumbbells, and a foldable mini trampoline, can diversify your workouts and still be put away after your activity is complete.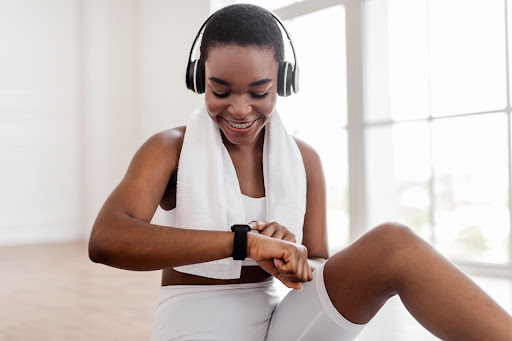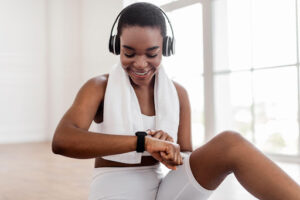 Other Must-Haves to Consider
Beyond workout gear, you'll also want to have some staples to keep you motivated, like a good pair of headphones to listen to your favourite playlists. Test out a fitness subscription service or app that can help you stay inspired with new workouts and encourage you to get to the next level. Don't forget a pair of elastic grip socks so that you won't slide around on hardwood floors when giving it your all. Lastly, a smartwatch can help track your progress and show you areas where you are improving.
Living in an apartment doesn't mean that you can't enjoy your space with activities that keep you healthy. At Accora Village, we encourage all of our residents to stay active. Everyone in our buildings receives access to various classes, like Zumba and Yoga, at the Accora Centre, which also features pools, weight rooms, and a whole lot more! You'll also find plenty of local paths and trails nearby to immerse yourself in nature. Moreover, all of our listed apartments include their exact square footage to help you determine which one will suit your needs, and so that you can start planning before moving in. Want to learn more about our amenities or apartments? Reach out to us! We're happy to help.