Decorating your apartment is fun and exciting to do, especially if it's your first one or if it's your creative outlet. If you want to showcase your living space, here are some key tips on how to rearrange it and make your apartment look picture perfect! It is even easier to make a picture-perfect apartment when you have a fantastic canvas, such as our spacious, sun-filled apartments at Accora Village.
Maximize Light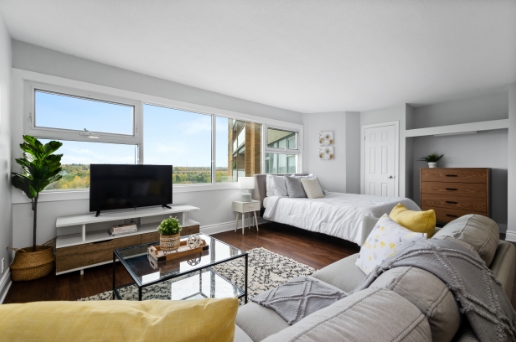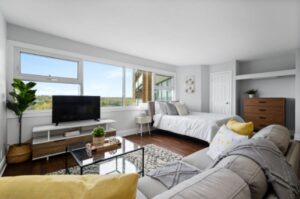 Both natural and artificial lighting play crucial roles in capturing a stunning-looking interior. If you're planning on snapping pics during the day, try to maximize the natural light inside. Photographers love to capture photos during the "golden hour," which is the last hour before sunset and the first hour after sunrise. This is when the sun makes everything look luminous and beautiful. This could be an ideal time to capture a photo of your boho-theme bedroom as the sun filters inside or your kitchen set-up with a morning coffee. Alternatively, the evening time offers a sultry ambience that you can amplify by switching on warm-hued lamps and lighting a few candles. It's the perfect way to get into the hygge-obsessed trends that are all about creating cozy interiors you want to curl up.
Don't Be Afraid of Colour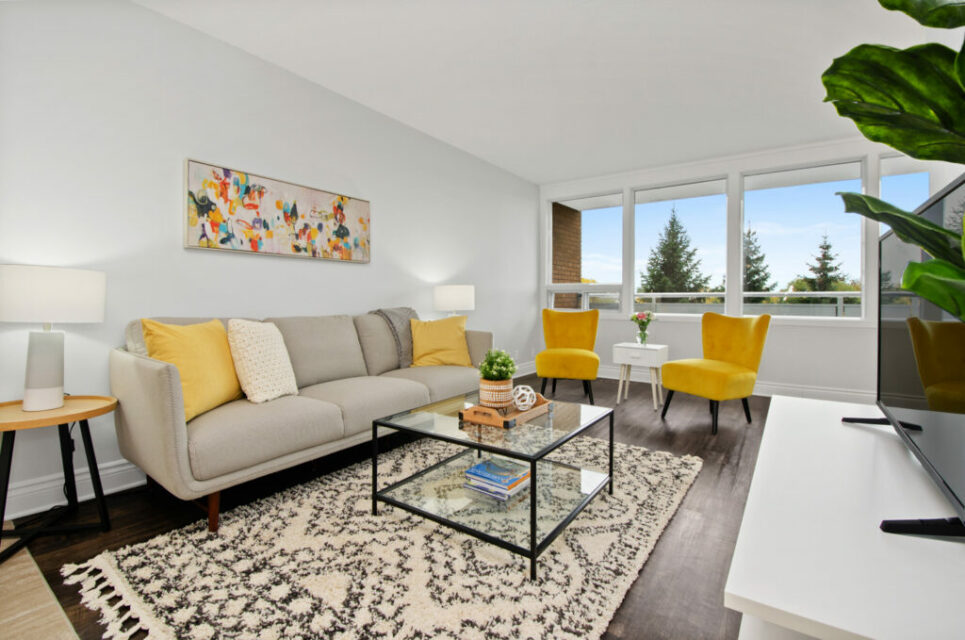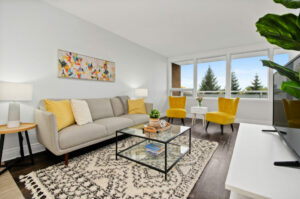 Even though modern trends love to lean on muted pallets such as off-whites and beige, don't be afraid to be bold and add some colour to your apartment. You can do this by choosing a feature wall as a focal point in your living room and painting it a colour that you love. Or add a few of your favourite art pieces to show off your personality and bring your space to life. Just remember to pair complementary colours together or pair something bold against something neutral to balance it all out. Fun fact: Our Orion, Coral and Opal apartments all feature beautiful accent walls that are picture-perfect.
Decorate with Plants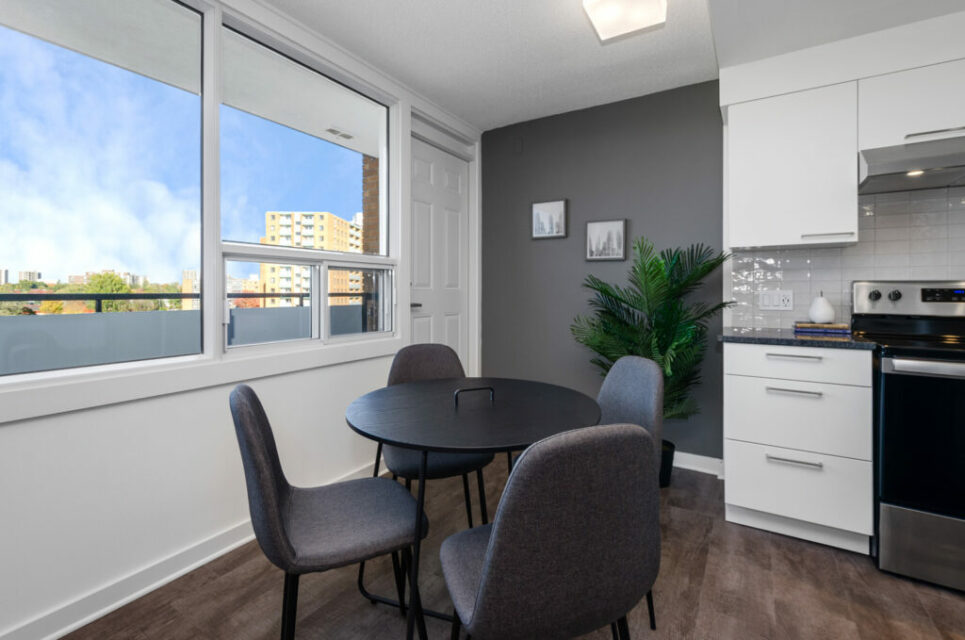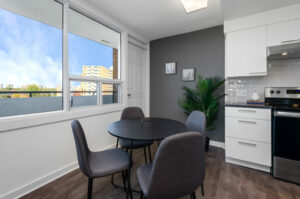 When in doubt, add plants if you feel like your space is lacking colour or looks a bit bland. Plants are a staple for designers who want to elevate the look of a room or fill a dead space with something captivating. Plants are the ideal décor piece for just about anywhere, plus as a bonus they help keep your indoor air fresh. If you're unsure of how to arrange them, focus on trio grouping – combining large, medium, and smaller sized plants together in clusters. Adding one oversized plant to a bare corner can work wonders to enhance your space too.
Add a Fun Twist to Different Areas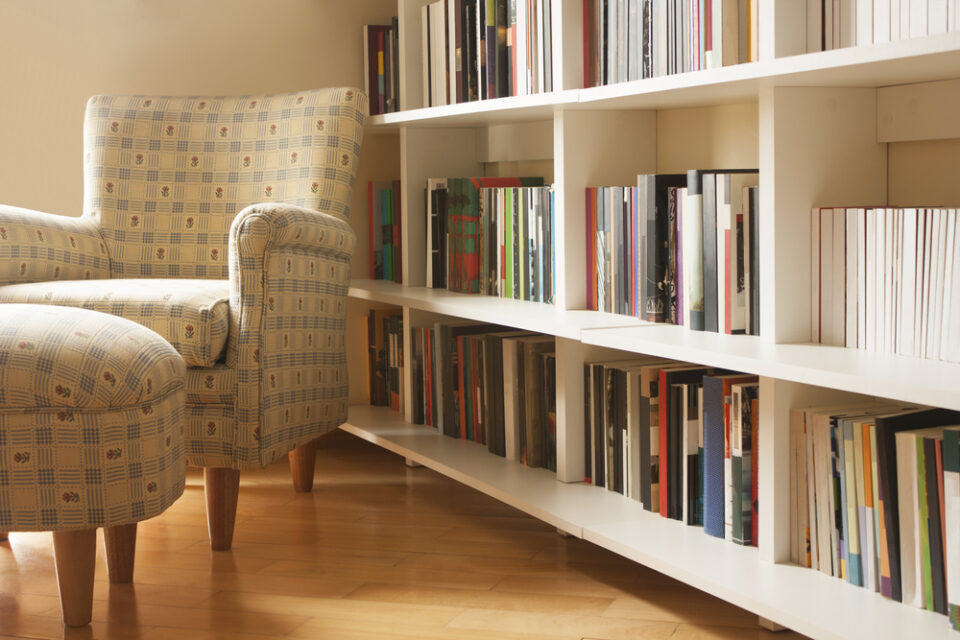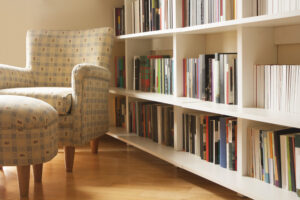 Even if your apartment is limited on square footage, there are many ways you can get creative and add fun, unique twists throughout it. For example, you could transform a bare wall in your kitchen into a cute coffee nook and kitchen bar. If you're tight on bathroom storage, add mason jars to a plank of wood to serve as a shelf and a place to keep your bathroom essentials in. Or, if you have a bookshelf wall, add a comfy chair with a cozy throw and pillows in front of it to create a cute reading nook.
Clean and Remove Clutter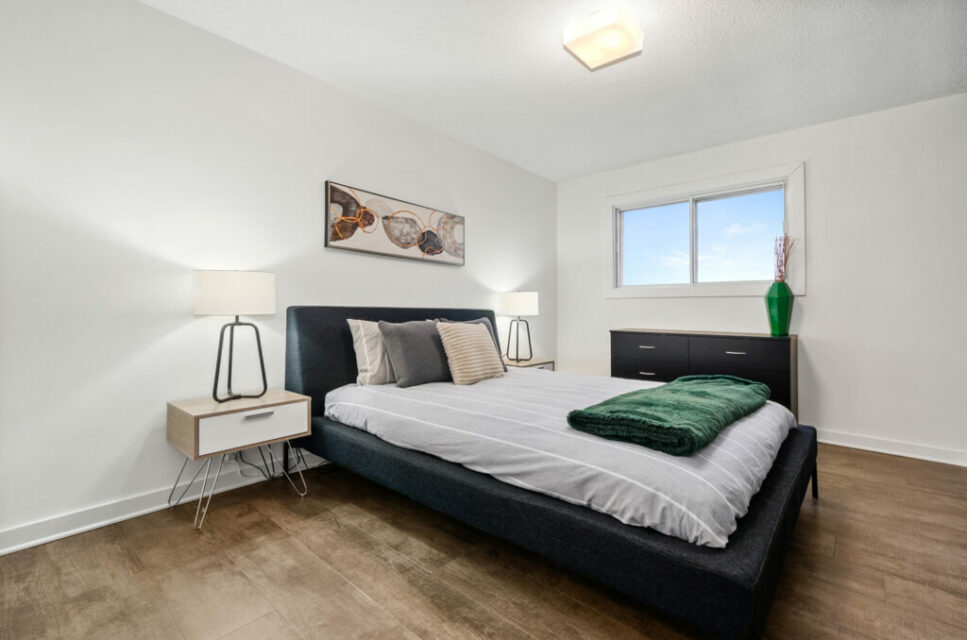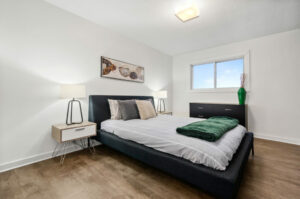 It doesn't matter how eye-catching your layout is – if it's messy and filled with clutter, that's all people will focus on. So instead of filling your space, strip it down to a few items for a minimalist look. This will make your apartment look more spacious, chic, and modern while also making it much easier to keep tidy. Start by decluttering your closets and drawers, and then work your way up to the surface level. Aim to keep counters and tabletops relatively clear with one or two items on them. 
Find the perfect apartment to call home at Accora Village. Our units are beautifully renovated, pet-friendly and ready to welcome you. To learn more about our available units, browse our listings or contact us directly.