Earth day is around the corner! If you're looking to make a difference from the comfort of your cozy abode, we have the tips to help you make it happen. Whether you have a studio space or townhome, there are plenty of easy and fun ways to reduce your carbon footprint and contribute to a healthier planet. So, grab your reusable water bottle, pull up your favourite pair of sustainable socks, and let's explore some eco-friendly choices that can transform your apartment or townhome into a greener space.
Benefits of Eco-Friendly Apartment Living
Reduce Your Cost of Living
While some eco-friendly purchases may cost more upfront, they often save you more money in the long run. For example, shampoo bars from a sustainable company may cost more than your average drug store shampoo but usually, last longer over time. There are also plenty of cheap or free sustainable practices, like buying second-hand clothes or reducing energy consumption.
Live a Healthier Life
Many eco-friendly products are non-toxic, which protects your health. Additionally, many environmentally-conscious practices, like walking or cycling instead of driving, help you stay active.
Help the Environment
Perhaps the most obvious benefit of adopting eco-friendly habits is reducing your carbon footprint. Data shows that over 80% of greenhouse gas emissions in Canada come from energy consumption, with the top three sources coming from electricity and heating, transportation, and other building energy use.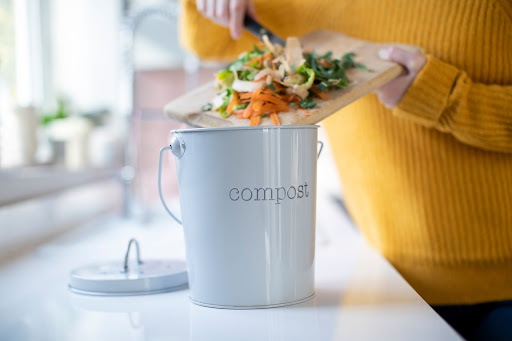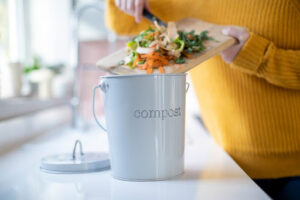 Compost Your Food Waste
Composting is the process of breaking down organic matter, like food scraps and yard waste, into nutrient-rich soil. When these materials end up in landfills, they produce harmful methane gas due to a lack of oxygen — composting is an excellent way to prevent this. You can also use the soil for your garden to replace chemical fertilizers and nourish your plants. Vermicomposting (worm composting) is the best option for those in an apartment:
Find a sturdy container with a lid and drill holes at the top of the bin to allow oxygen to enter.

Fill the container with compostable materials, like newspaper, leaves, and twigs.

Add your worms to the bin.

Put your food scraps in.

Over time, the materials will break down into nutrient-rich soil that you can use for potted plants.
At Accora Village, our green bin program offers composting services in all our high-rise apartment buildings for those who don't have the time or resources to set up their own at home.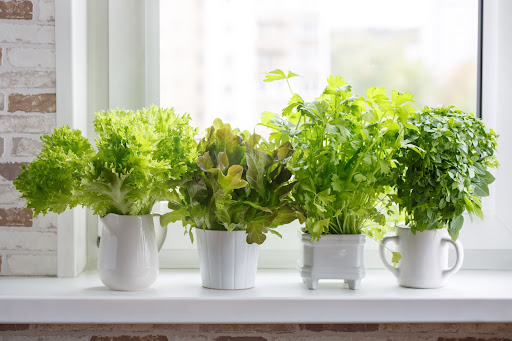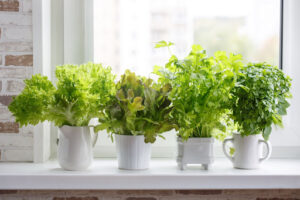 Grow Your Herbs and Veggies
Growing your own herbs and veggies is a sustainable and rewarding way to eat healthy, reduce your carbon footprint, and save money on groceries. Popular plants for apartments include basil, thyme, rosemary, and lettuce. You can even use the nutrient-rich soil from the compost to help you avoid an extra trip to the store!
Another neat way to reduce your grocery bill and ensure you always have fresh produce on hand is to save your lettuce or green onion ends. Simply put these in a cup of water and watch them grow over time.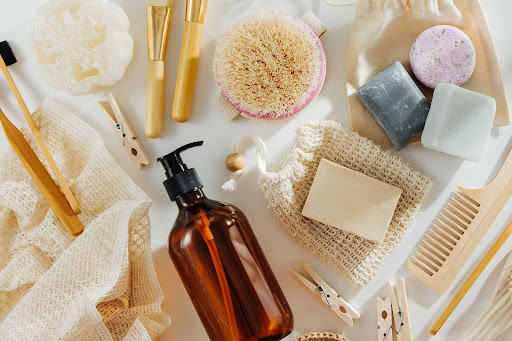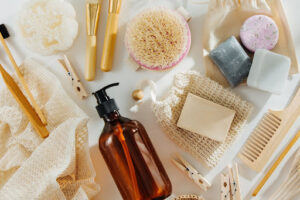 Buy Zero-Waste and Sustainable Products
Zero-waste and sustainable products are typically designed with eco-friendly materials and manufactured with waste-reduction processes, like replenishment programs and sustainable packaging. While these products may have a higher upfront cost, they often last longer, reducing your carbon footprint and saving you more money over time.
Some examples of these products include the following:
Reusable shopping bags

Bar shampoo, conditioner, or dish soap

Sustainable cosmetics

Eco-friendly clothing

Compostable trash bags
Nu Grocery, Terra20, and Bulk Barn are excellent places to shop for zero-waste and sustainable products. You can also find more local, eco-friendly brands in Ottawa through the Good Choice Initiative directory.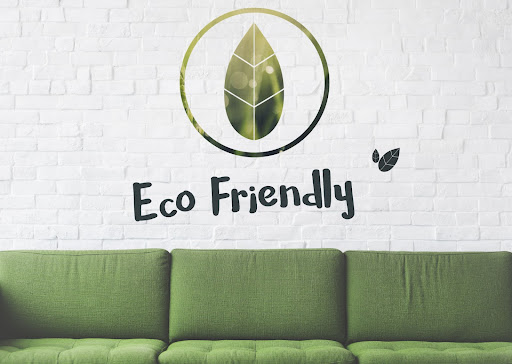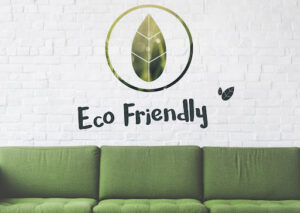 Use Eco-Friendly Home Furniture
Eco-friendly furniture uses materials or manufacturing practices that have minimal impact on the environment. For example:
Materials that come from renewable sources

Toxic-free materials

Uses local manufacturing to reduce transportation pollution

Sturdy, long-lasting materials

Certified materials (e.g.,

FSC-certified

)
Here are some local eco-friendly home furniture manufacturers in the Ottawa area:
Maker House

: Sells solid wood furniture and promotes sustainable practices and materials.

A Modern Space

: Offers collections of recycled and sustainable products to spruce up your living space.

Malenka Originals

: Upcycles old and unwanted furniture using low or zero-VOC paints and other materials.
Your Choices Matter, Big or Small!
Now that we've explored some small but mighty eco-friendly choices that make a big difference, it's time to put these practices to the test. No matter the size, every choice we make can ripple into the world around us. 
If you're looking for a new apartment or townhome to help you begin your new eco-conscious life, contact us at Accora Village! We are committed to improving our environment and community through energy-saving initiatives, water conservation efforts, and green bin programs for garbage, recycling, and composting. We also have educational programs and community initiatives, like our upcoming Clean Up The Village community event happening from April 1 to June 3.