Summer is almost here, and you know what that means: It's time to shake off those winter blues and embrace the joys of a well-rounded lifestyle. At Accora Village, we believe that healthy living is for everyone, no matter your experience or skill level. That's why we have all the amenities and activities to pique your interest and help you find your stride. Whether you're a seasoned pro or a total newbie, there's something here for you! In this article, we'll explore some ways you can maintain a healthy lifestyle in our community.
Why Lead a Healthy Life?
There are many reasons to make a healthy lifestyle one of your top priorities. Not only does it help improve your physical health, but it also has a significant impact on your mental well-being. By staying active, practicing mindfulness, and making healthy food choices, you can boost your energy levels, improve your mood, reduce stress, and even lower the risk of chronic health issues.
Fitness Amenities at Accora Village
At Accora Village, we're committed to providing top-notch fitness amenities that cater to our residents' diverse needs and interests. Here are some of the features offered by our vibrant community that can help promote your healthy lifestyle goals: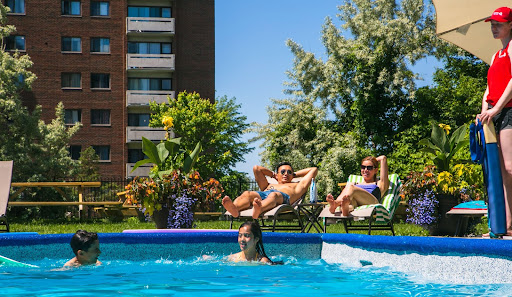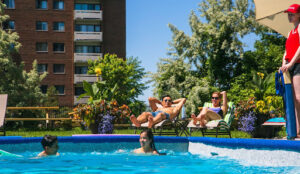 Indoor and Outdoor Swimming Pools
Swimming is an excellent full-body exercise or an ideal way to sit back, float, and relax. Residents can swim for free in our indoor swimming pool or register for swim lessons and aquatic fitness classes. Additionally, our outdoor pool, opening on June 3rd, provides the perfect setting to bask in the sun and take a dip in the sparkling water — just don't forget your sunscreen!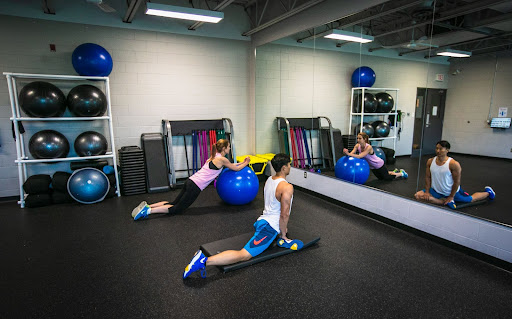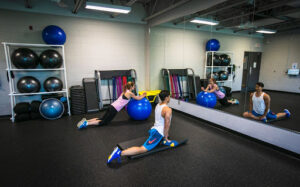 Weight Room, Cardio Room, and Fitness Studio
Our fully equipped weight and cardio room offers a wide range of exercise equipment, including strength-training machines, free weights, treadmills, ellipticals, and stationary bikes. We also have a dedicated fitness studio where you can practice some floor work or engage in a meditative yoga session. And that's not all — we offer personal training sessions, where you can work one-on-one with a professional who will customize your workouts to your unique needs and goals.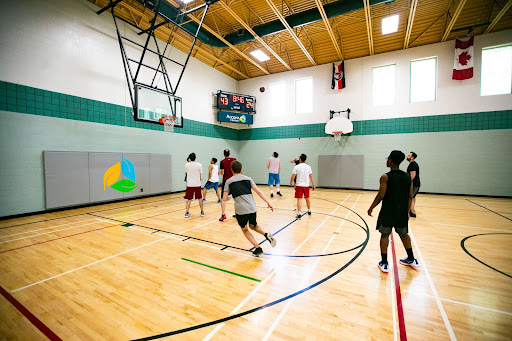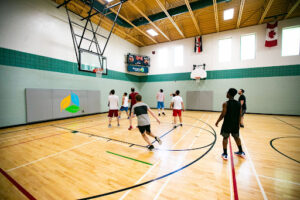 Gymnasium
You can rent our spacious gymnasium for various activities, including sports events, team practices, and community gatherings and celebrations — all you have to do is call our Recreation front desk. Whether you enjoy basketball, volleyball or other indoor sports, this space offers the perfect mix of friendly competition and physical activity. The best part? Organizing a game, tournament, fitness session, or celebration fosters a sense of community, elevating your well-being.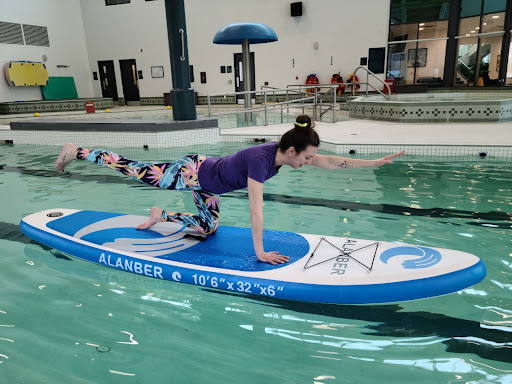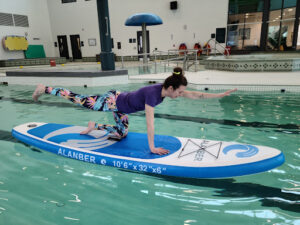 Upcoming Events at Accora Village
Aside from our amenities, we offer exciting events and activities year-round to keep you engaged and motivated. Here are just a few to look forward to:
New Aquatic Programs: Dive into the refreshing world of aquatic fitness with our new programs: Aqua Zumba, Aqua Yoga, and Paddle Board Yoga. Each class is designed to enhance different parts of your life — whether you want energy and rhythm, calm and low-impact, or balance and core strength.
Fitness Classes: We also offer ways to maintain a healthy lifestyle and take your fitness to the next level with

exhilarating classes

. For example, HIIT will push your stamina, strength, and endurance, while DrumFIT will help you get in tune with your body rhythms and energies.

Bike Rentals: Every year, we offer

bike rentals

to help you explore the beautiful scenery around Accora Village. Cycling is a fantastic way to stay active, strengthen your leg muscles, and promote cardiovascular health.
Community and Social Events: A healthy lifestyle isn't just about fitness – it's also about human connection. Some upcoming events to look forward to that can help you connect with others include our Community Clean-Up and Summer Camp Day on June 3rd, Nature Walk on June 17th and Paint Night  on June 22nd.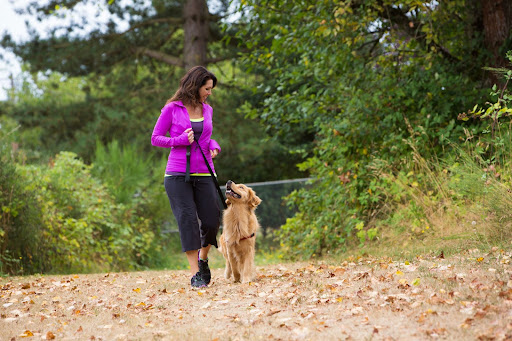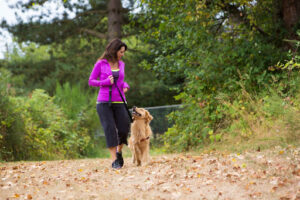 Places Around Accora Village to Get Your Fitness On
Accora Village isn't just a fitness and wellness hub within its own grounds. It's also surrounded by a plethora of exciting outdoor destinations. Here's a list of local gems where you can embrace the great outdoors:
Capital City Pathway

Bayshore Park

Andrew Hayden Park

Bruce Pit Off-Leash Dog Park

Britannia Park and Beach

Mud Lake

Wesley Clover Parks
Unleash Your Active Spirit
Summer is on the horizon, and the time to ignite your healthy lifestyle is ripe for the picking! At Accora Village, we're here to help you engage in your wellness journey with many amenities and recreation activities that will propel you toward your goals. If you're looking for a community that will fuel your ambition, check out our apartments and townhomes and explore all the possibilities that await you.